Moderators: Lashman, Keith Halstead, Steve 155C
Woodrim
Posts: 1398
Joined: Wed Dec 06, 2006 1:00 am
LCR Membership Number: 278
Location: W Essex
Contact:
Sorry the first one is not very sharp!
---
---
Woodrim
Posts: 1065
Joined: Fri Dec 08, 2006 1:00 am
LCR Membership Number: 2088
Location: Rochester Kent UK
Contact:
[/url]
This is mine done by Harlow Group 01279 406600 ask for David Russell.
---
Woodrim
Posts: 1698
Joined: Fri Jun 05, 2009 12:00 am
LCR Membership Number: 2229
Location: Sydney. Australia
Contact:
---
Woodrim
Posts: 1446
Joined: Thu Jun 16, 2011 12:00 am
LCR Membership Number: 57
Location: East Sussex
Thought I would just add my veiws on the continuing cam cover paint saga.

When I bought HXD it was just over three years old & the paint was flaking off in large lumps. There was no undercoat. The paint was sprayed straight onto the bare metal. It was plain blue metallic & I have always thought that this was what gave it the infamous crackley type appearance.

As for the colour, I always managed to keep a patch of the original paint just behind the filler cap & when I came to revert back to original (having had it 'trendy seventies' matt black for many years) I took the cam cover with me to try to find a match. The closest I ever came was Ford Azzure Blue (now discontinued) which was actually quite a bit darker. I have always thought the early cars used a darker blue but don't know that for sure.

I have personaly now given up trying to find an exact match. My original bit has now gone & I don't think there are too many people in this world who can remember this sort of thing, forty or even fifty years on, clearly at all.

Hope this helps the debate.

Dave B
---
Petrolhead
Posts: 254
Joined: Sat Jan 21, 2012 1:00 am
LCR Membership Number: 2319
Just wanted to post some recent pictures of the cam cover painting I had done recently...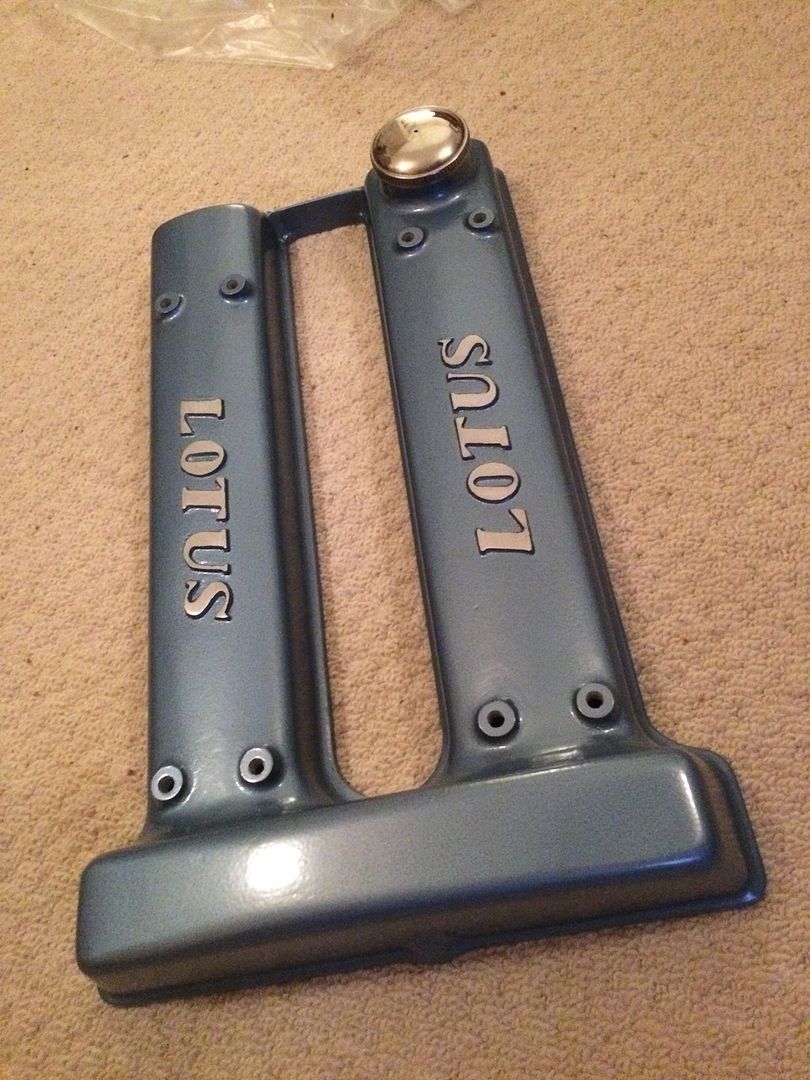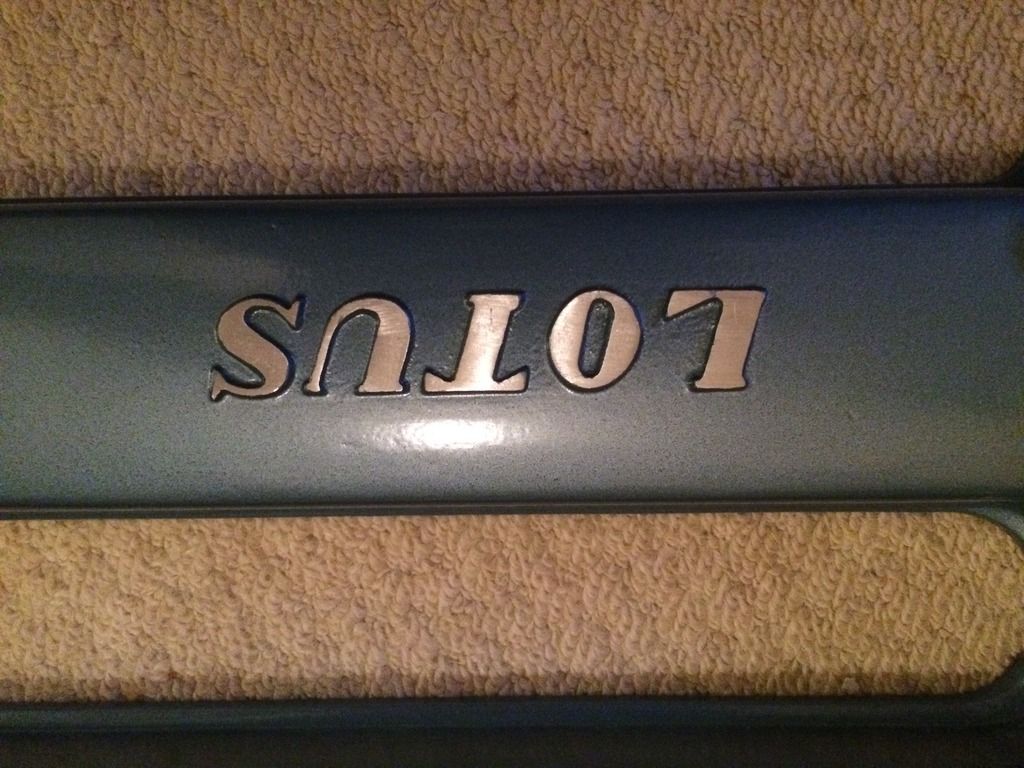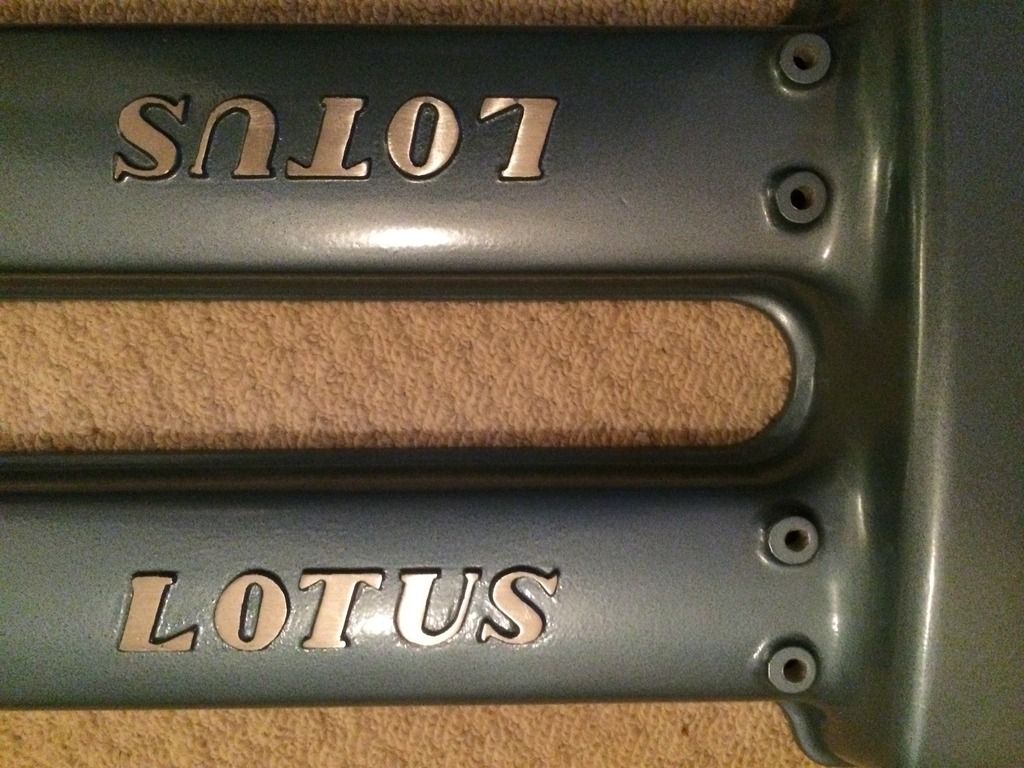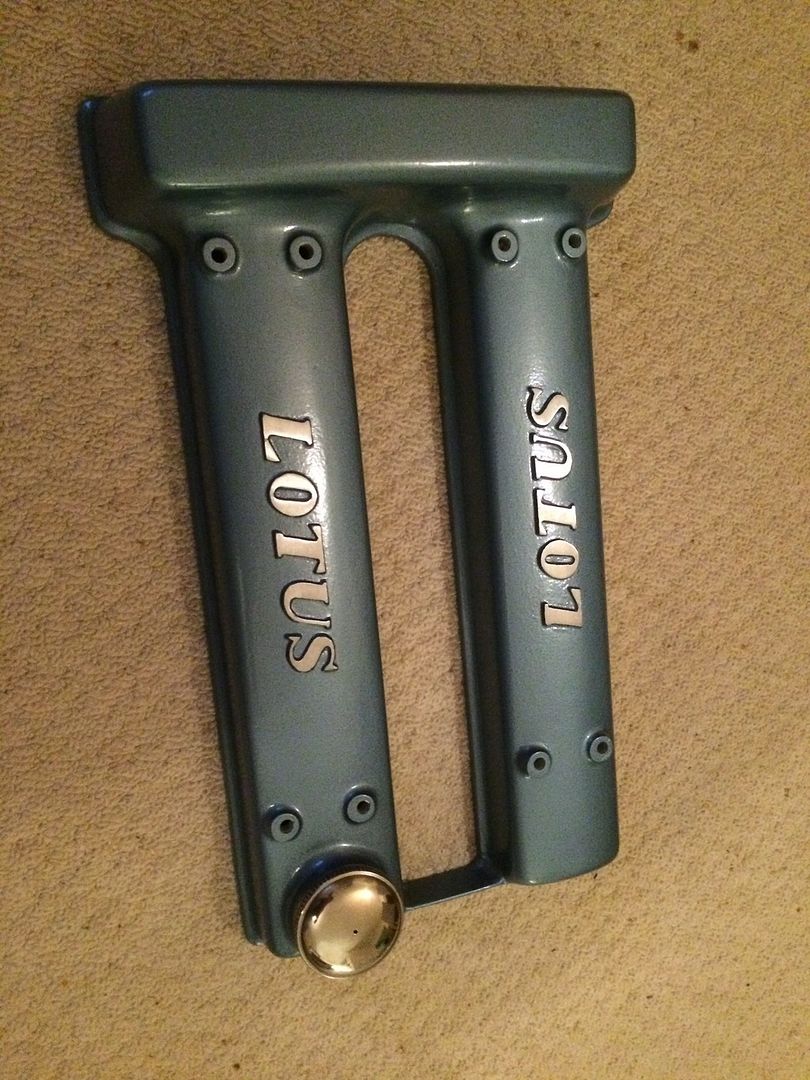 I am so impressed and just wanted to share my experience for others..
If you need this doing please contact Dave Russell@Harlow Group.
Dave Russell Site Manager (07920 597 568)
Harlow Group Ltd
Unit 7
St James's Center
Edinburgh Way
Harlow
Essex
CM20 2BJ
Thanks
Chris
---
Moderator
Posts: 4526
Joined: Tue Nov 28, 2006 1:00 am
LCR Membership Number: 1711
Location: Essex
Looks good Chris.
How much did it cost you?
---
Petrolhead
Posts: 254
Joined: Sat Jan 21, 2012 1:00 am
LCR Membership Number: 2319
---